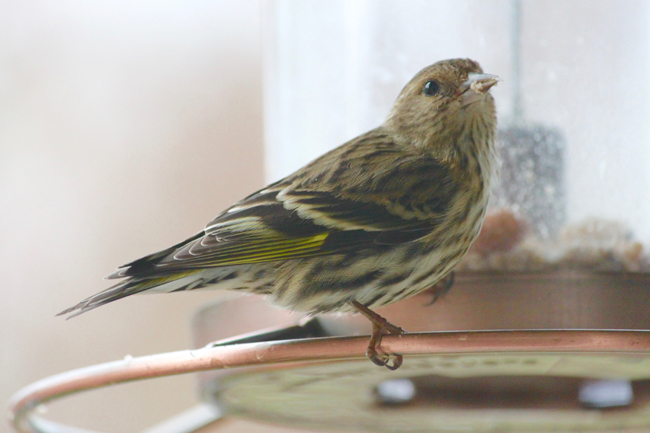 Not a black capped chickadee on a branch, but a bird of sorts, willing to have its image captured…
---
I have been searching for an existentialist rationale, and all I can come up with are intersecting rubrics:
Imagine me a square circle, and I will say you have attained freedom of a sort.
Imagine me a point beyond infinity and I will say you have fully expanded the possibilities of consciousness.
Imagine me the end of time, and show me its position on the rim of a clock, and you will have put a full-stop to the question of eternity.
Tell me what kind of universe can exist without a mind to think it, and I believe we will understand our reason for being.
There! Now I can watch the black capped chickadee in the branch of the naked tree outside my window and marvel at its version of freedom.
Save
Save