I joined a secular humanist society here in B.C. hoping to find some kindred spirits; got tired of all the ranting and railing against Christianity and let the connection lapse.
But the experience reminded me of a couple of things. First, praying still has its place in our world. I pray all the time… to my fellow humans, hoping they will embrace more humane ways and learn to enjoy the beauty of this planet we share; to flowers for growing, and bees for pollinating, and seeds for germinating; to dogs for being dogs; to those closest to me and all around me to fulfill themselves in loving, meaningful ways.
Second, humanity has gone through many stages as consciousness unfolding in this universe, belief in gods of one form or another among them. Without those previous stages – including Christianity, paganism, Islam, the fabulous cave art of Altamira – our current belief in science would never have manifested. We'd still be sleeping in trees at night praying not to become the prey of the magnificent saber toothed tigers lurking down there on the forest floor.
NOTE: This item was first published as a reply to a Facebook post, comparing the medical achievements of science to those of religion. The following graphic taken from the Progressive Secular Humanist Examiner was included in the original post…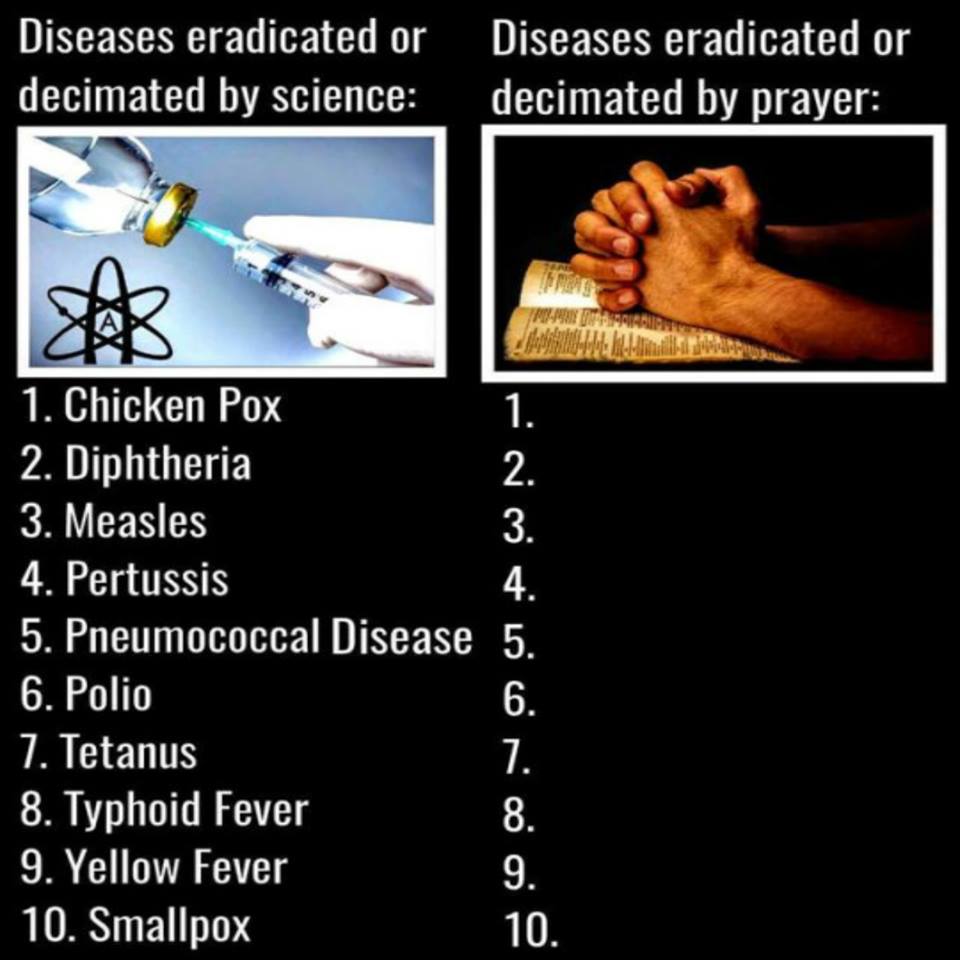 Save
Save
Save