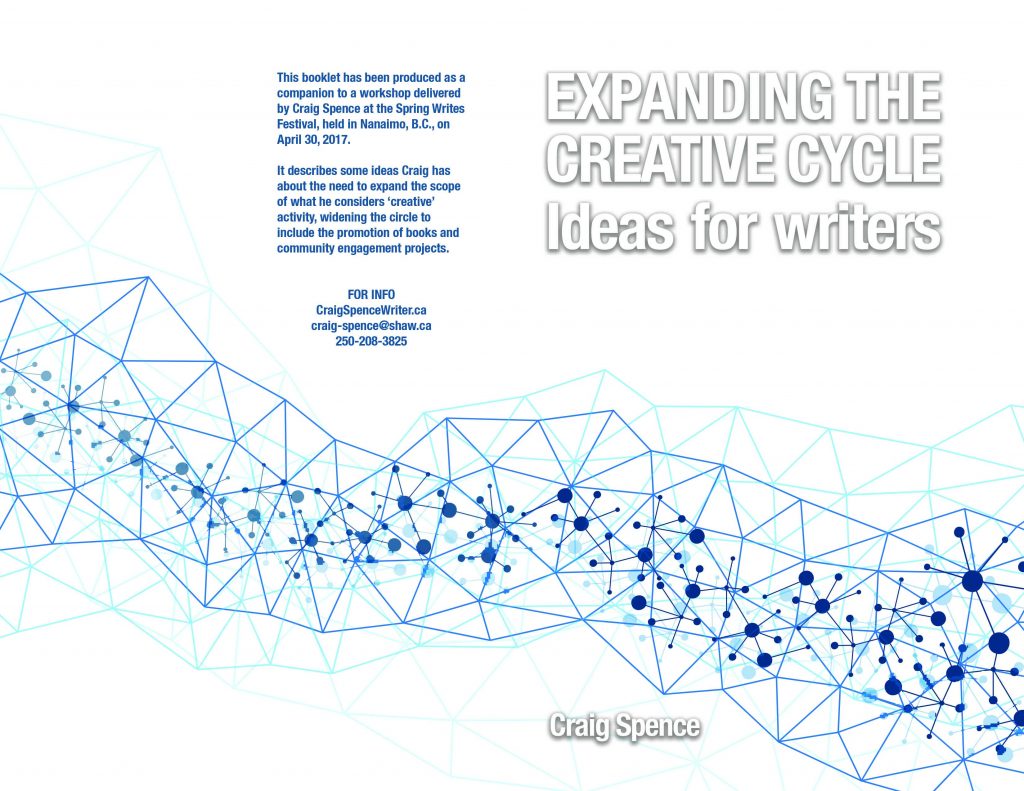 For many of us writing is a vocation – something we 'can't not-do'. But because we are so immersed in the process of getting words onto pages, we sometimes do not pay enough attention to potential readership before we actually start writing, and then again after our stories are 'finished.'
We labour on, hoping readers will gravitate to locations where our books are sold and pick us, even if our titles are placed spine-out amidst a thousand others on the shelves.
It seems clear, if I want to reach an intended audience, that I have to consider readership strategies at the start of my cycle, and include the promotion and sale of my books as part of the creative process. That last bit is key. What I am presenting in this workshop and companion booklet is not 'marketing' – I'm looking to adapt and present stories in ways that will stimulate readership without undermining the clarity and integrity of literary intent.
It's a fine line. How far should I go, writing to an audience? At what point am I compromising my work to generate readership through alternative media? What do I mean when I say promotion of a book should be part of the creative cycle? That's what this workshop is about.
For more detail on Expanding the Creative Cycle, download the workshops companion booklet…