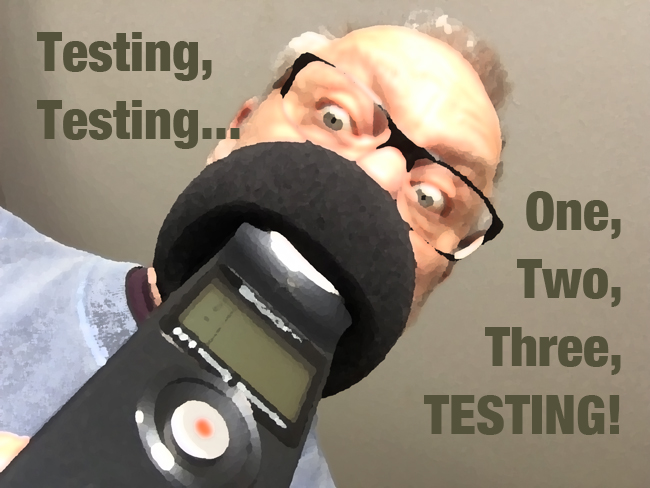 There's lots of good reasons for posting readings online; no reasons I can think of for not testing, testing, testing the digital audio waters.
I have recently taken the plunge into Direct-to-Web publishing. By that I mean editions of my books that are available in the form of dedicated web sites. By dedicated, I mean the web site is a book, every page and post focused on delivering the titled story. Rather than describe all the features, here's a link so you can crack open the virtual cover to The Boy From Under and have a look at what I'm talking about.
First thing you might have noticed on the cover page is the options of going to the 'Text' or 'Audio' versions of the book. In case you didn't click the audio link, have a look at the Boy From Under readings posted so far. What you will find there is a numbered listing of episodes, all linked to audio files that are, essentially, podcast readings from the book.
Pretty straight forward benefit to audiences that might want to listen hands-free on their mobile devices while they're doing the dishes for instance, or commuting in a crowd to and from work, or if they just don't feel like reading and want somebody to read to them.
For authors there are other digital reading benefits to consider. The Boy From Under is being delivered in audio format over a four month period, with roughly one episode of 122 posted daily. By the end of the project, the whole novel will be available for audiences that want to listen online – the text version is already posted and indexed in its entirety.
Every posting of a new audio episode provides me as author a legitimate opportunity to promote something new about my book to my potential audience. And since the book is online, I can disseminate to the whole world, if I choose, using social media strategies to get the message out. I can Facebook and Twitter my announcements, with a direct link to the latest update for them to click, along with an invitation for them to 'Get into the story…'
Those who haven't caught the 14 episodes posted so far can catch up by reading the text OL edition, or by cuing previous readings, which are posted online, too. WordPress includes an easy-to-use method for organizing and delivering audio files in a podcast format on web sites. It's an ideal platform for authors who want to reach audiences with voiced as well as written words.
Next week I'll go over the equipment and steps that go into posting a novel in audio format. It's affordable, doable and worth the investment, I think.